This is an American Airlines MD-82 @ Chicago O'Hare airport on August 30, 2000.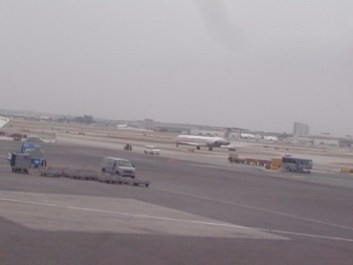 Here are a few planes. We have an Air New Zealand 747-400 in the background. We can see part of an American Airlines 767-200. Two Alaska Airlines MD-80s and the tail of a Horizon Air Fokker F-28. This was taken @ Los Angeles Int'l airport on July 29, 2000.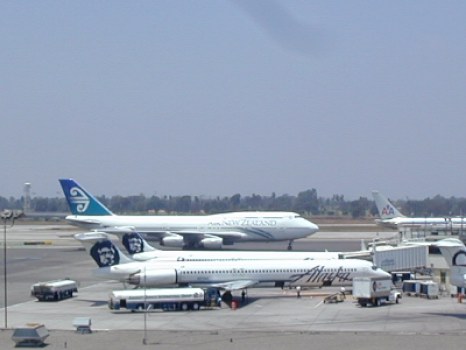 This photo was taken on July 29, 2000 at Los Angeles Int'l Airport. Here we see an Alaska Airlines MD-80 and the tails of Air France 777-200s and British Airways 747-400.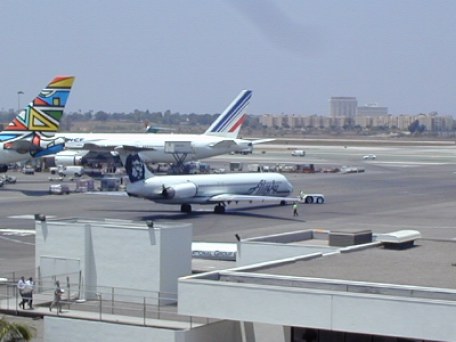 This is an Asiana Airlines 747-400. It was taken @ LAX on August 29, 2000. It came strait from Seoul, South Korea.



The Palm trees must give this away that it is @ LAX. We have a British Airways 747-400 next to an Air France 777-200. Taken 7-29-00.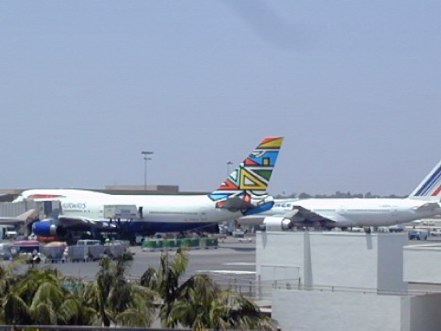 This here is a Horizon Fokker F-28. It is parked at terminal five at LAX. It's recentlyarrived from Boise, Idahoe. Parked next to it is an Alaska Airlines MD-80.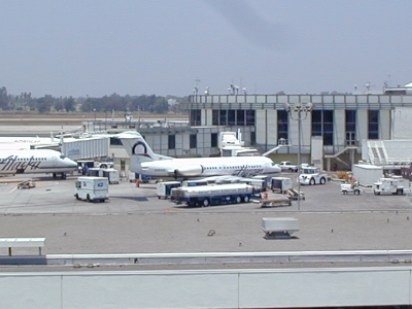 Here is a Japan Airlines (JAL) 747-400 parked @ LAX's Tom Bradley International terminal. It is parked next to yet another JAL 744. A Qantas 747-400 tail can be seen in the background. This photo was taken on July 29, 2000.



This is a sort of interesting pic taken at LAX on 9-29-00. The tails of 747-400s, three of which belonging to the three Asian members of Star-Alliance: (from front to back) Thai Airways, Singapore Airlines and ANA (All Nippon). There is also a JAL 747-400 that was shown earlier.